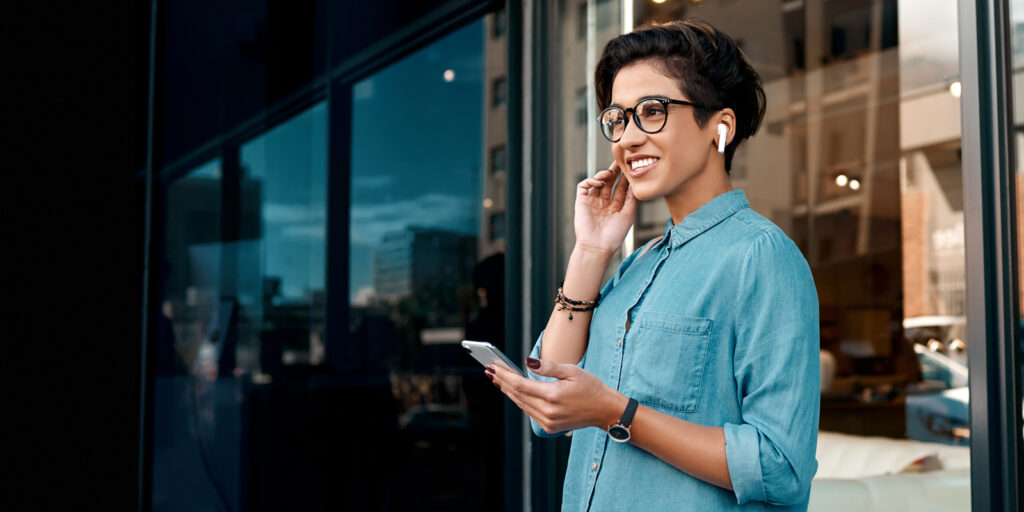 Summary:
5G adoption is front and center currently, offering unparalleled high speed and low latency for high performance connectivity. Learn how 5G 5G cellular broadband helps to drive digital transformation and tap into these ground-breaking use cases to see why.
5G is fast becoming the wireless network of choice due to its performance and reliability. 5G geographic coverage is currently expanding both at an enterprise and a consumer level, and it's expected to continue to grow rapidly in the next few years. According to Ericsson research, 5G will become the dominant mobile access technology by 2027 reaching 90% penetration in North America. Within that time frame, 5G subscriptions are expected to reach 4.4 billion (rising from 620 million subscriptions in 2022).
The benefits of 5G are becoming critically important to businesses. It's not just about the ultra-fast smart device in your pocket; it's about physical locations that can take full advantage of network capabilities and edge cloud computing.
What is 5G, actually?
Simply put, 5G is fifth generation wireless technology, more specifically the next generation of public mobile networks. It was introduced in 2019, providing new capabilities beyond those available in prior generations of mobile networks. The benefits of 5G cellular broadband can be found in the following ways:
Greater business continuity: Cellular broadband in conjunction with land-based connections maximizes uptime when configured in an active/active or active/backup mode.
Rapid installation: Businesses with 5G will see rapid turn up for new locations, and don't need to wait for land-based connections.
Mobile locations: It's easier to stay connected with mobile locations (kiosks, trailers) constantly on the move.
Remote locations: These connections are often available when and where land-based access connections are not, and they offer a much more cost-effective option.
5G benefits everyone
The future is clearly 5G. And according to Samik Chatterjee, Senior Analyst at J.P. Morgan, "The biggest opportunity for 5G is in enterprise. Companies have only just started to scratch the surface in terms of investing in enterprise use cases."
Keeping enterprise networks up and running is critical for any business, as is ensuring rapid connectivity to remote locations. Take a look at how various verticals benefit from the business connectivity of 5G cellular broadband:
Retail and restaurants: 5G ultra-fast connectivity enables everything from virtually enhanced and immersive shopping experiences to secure compliance to real-time SKU-level supply chain tracking.
Financial services: With 5G technology, banks now have the power to transact virtually and meet the needs of customers anywhere connectivity is available, democratizing who can have access to financial products and where they can have it. Furthermore, connected devices powered by 5G will evolve the digital assistant experience, allowing for real-time, highly personalized interactions and customer service.
Healthcare: The emergence of 5G cellular broadband lays the groundwork for healthcare IT services and applications to become more connected than ever—providing significant flexibility for providers and patients alike. 5G's expanding geographic coverage, high speeds and low latency will greatly expand access to telehealth service and improve its overall capabilities and quality.
State/local government and education: While Forrester predicts that most governments and schools will experience constrained budgetary conditions post COVID-19 that will limit immediate 5G investments, the longer-term picture has a brighter future for the technology. It will soon emerge as a fundamental infrastructure on a national and governmental level. 5G will add meaningful value to public services, such as public education and training, government facility management, blue-light services, public transport and smart city initiatives.
WE do 5G
The most important part of 5G cellular broadband is that it's supporting organizations through their digital transformation journey. It's a critical component that is driving organizations away from aging infrastructures and outdated tools toward modern, IP-based solutions at an accelerated pace. The advent of 5G, coupled with Internet of Things (IoT) and the rush of hybrid and remote work, has forced businesses to quickly embrace a digital-first mentality.
Windstream Enterprise is helping enterprises tackle digital transformation with its 5G cellular broadband offering, delivering hyperconnectivity for its industry leading SASE and SD-WAN solutions. Cellular broadband with 5G Cradlepoint customer premises equipment (CPE) and 5G data plans from Windstream Enterprise provide an ideal primary or secondary access connection for any business's network to maximize uptime of your mission-critical applications.
5G cellular broadband from Windstream Enterprise offers an ideal alternative for businesses with locations where a second landline is unavailable or cost prohibitive. And we offer a menu of cost-effective data plans, including an unlimited plan with no overage charges or data throttling and cost saving options to pool multiple data usage plans for sharing monthly data allotments across multiple locations. Better yet, our award-winning WE Connect portal enables complete visibility and intuitive administrative control via a single pane of glass.
Improved network performance. Cost-effective diversity. One managed service provider to deliver it all. What more could you want?
5G cellular broadband is a critical component to driving digital transformation for modern-day enterprises. Discover how it will set you up for success with these insightful use cases.
Key takeaway
Get ready for 5G cellular broadband to transform your business with enhanced speed, reduced latency and improved connectivity.