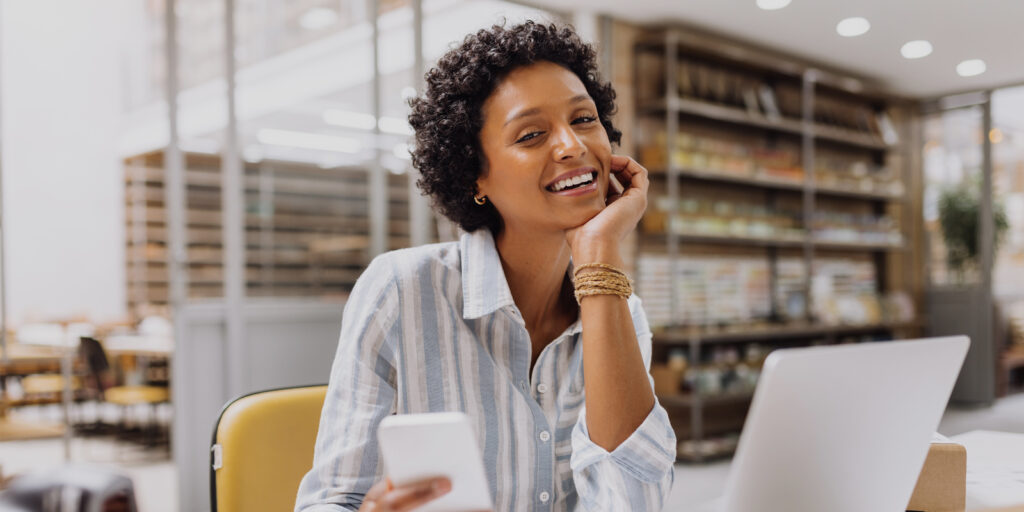 Summary
Is your retail network ready for 2023? In this article, we'll explore notable tech trends that retailers should anticipate in this year, and solutions to new challenges they will face.
Retailers spent much of last year navigating through fast-moving industry changes: Brick and mortar made quite the rebound as shoppers ventured back into stores expecting them to serve as both destinations for a unique shopping journey and as fulfillment centers. At the same time, e-commerce continues to take flight as a highly profitable option for retailers. For Example, multinational e-commerce company Shopify reported that the global online shopping market was expected to reach $5.7 trillion last year alone.
Whether consumers are shopping online or in-store, retail operators are expected to have necessary technology and network features to meet their current needs, while also making room for emerging trends—for example, digital shopping experiences in the metaverse, business intelligence tools, omnichannel technology and new cybersecurity solutions. Do these bring a ton of excitement and a slew of exciting opportunities? Yes. And are they full of never-before-seen challenges and complexities? Also, yes.
Given the landscape is changing—whether we like it or not—how can retailers ensure their network foundations are ready to connect, protect and provide meaningful insights, from any location and any device?
It's easy to feel overwhelmed by it all, but no retailer stands alone during this time of digital transformation. Now is a perfect time to take inventory of the new trends associated with the future of retail—such as the four listed below—and learn how to capitalize on these opportunities with proper, next-gen technology.
1. Dip a toe into the metaverse.
The metaverse received a lot of buzz last year, and the market for it rose to $47 billion in 2022. But that pales in comparison to the projections for 2030, estimating that figure will reach $678.8 billion. Given that the metaverse is still in its infancy, we are only just beginning to collectively comprehend what it means, how it will affect lives and what implications it will have for consumers and retailers. However, as we step into a new year, it's likely we will start to see more brands playing with these digital, new age experiences in 2023, just as consumers of all ages will grow comfort and experience with machine learning, AR and VR technologies.
From a technology perspective, the requirements for the metaverse are significantly higher than most internet applications and games, and beyond what many modern connections current allow for. There are no silver bullets when it comes to the connectivity challenges and immersive tech, which means retailers must be mindful of their network infrastructures (i.e., bandwidth, reliability and latency). In order to create room for the future growth of metaverse products and services, and allow customers to have a seamless experience with augmented technologies, retailers need plenty of bandwidth from a high-speed network, with an active/active configuration to optimize performance.
2. Drive growth and satisfaction with business intelligence.
Today's businesses have more data at their fingertips than they know what to do with—unlocked by technology that can capture consumer behavior data, and can offer new ways to drive business growth alongside increased security. Rather than rely on guesswork, retailers can tap into these data-derived insights to inform how to effectively configure their stores, and improve upon their customer and employee experiences.
One increasingly popular source of business intelligence we hear our retail clients are using is called "People Counters"— electronic sensors that count customers as they enter store or specific zone. It keeps track of variables such as sales transactions, daily specials, weather conditions and staffing hours. This technology enables store owners and managers to make informed business decisions that can impact their bottom line.
To make the most insightful decisions, retailers would benefit from connected, IP-enabled sensors, cameras and other data-gathering technology that can provide in-the-moment feedback from customers and employees. Capabilities like these will need to be connected to a network with analytics capabilities powerful enough to make sense of that data, then act upon it. The foundation to support all this is a robust a local area network (LAN) that's connected to analytics in the cloud, as well as real-time unified communications tools that ensure these insights reach the right people and teams at the right time.
3. Tackle retail cybersecurity threats—from the depths of the web to the cash register.
The cybersecurity landscape is constantly shifting, and minimum solutions are not good enough to meet today's challenges. Time and time again, we see retailers—and their customers—paying a heavy price for the increasing number of cyberattacks. Retail cybersecurity data shows that retailers are the target of one-fourth of all cyberattacks. Which is no surprise, given that retailers handle large amounts of customer data.
Outdated network models and disparate, on-premises security solutions do not properly protect against modern threats. It's only through next-gen solutions like Secure Access Service Edge (SASE) and Security Service Edge (SSE) that retailers can find peace of mind. These integrated security frameworks can be quickly deployed to protect against even the most complex cyberthreats, by tapping into a serious lineup of cyber-superheroes, including Firewall as a Service, Zero Trust Network Access, Cloud Access Security Brokers, Secure Web Gateways and more. These security features are all converged into one comprehensive solution with SASE and SSE to defend your business data, reduce IT spend and enable better experiences for an organization's customers, partners and employees.
4. Make it all about omni.
Following the continued spike in e-commerce, retailers are being asked to lean heavily on omnichannel technology to support customers who prefer shopping from any and all devices. Research completed by McKinsey & Company found that retailers can expect grocery e-commerce penetration to double in the next five years.
Online shopping is of great value to consumers due to its unique features like product comparisons, personalized promotions and, most notably, the ability to shop in pajamas from home. But even with e-commerce growing feverishly, retailers must match the same experience consumers receive online as they do inside stores. This is only accomplished by investing in technologies like self-checkout, digital shelf tags and contactless payment methods. But all of these require robust and cloud-enabled connectivity and advanced network security capabilities—which means the infrastructure must first be in place before moving forward with these investments.
Ready to checkout?
Opportunities for retailers can often feel endless and overwhelming, but there's no direction to move other than forward. Organization must be ready, willing and able to move away from outdated technology and embrace a new generation of LAN, WAN and cloud-based capabilities. Otherwise, they will find it difficult to gain ground amid today's strong headwinds. Windstream Enterprise offers solutions that help close the gap between e-commerce and physical shopping—providing a strong backbone of IT solutions that have the power to drive omnichannel strategies, enhanced security and personalized service. What's more, these tools comes with professional services so you are never left making decisions alone.
Tap into the future of retail and get solutions tailored to your unique retail needs today.
Key Takeaway
Technology is a seamless consumer journey that traverses multiple devices, platforms and channels, and today's consumers no longer view shopping as either an in-store or online experience.