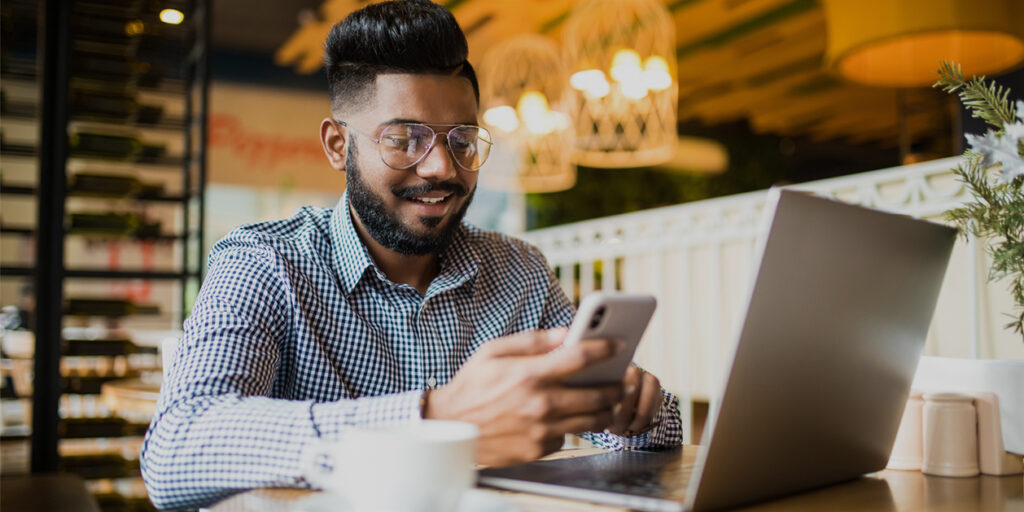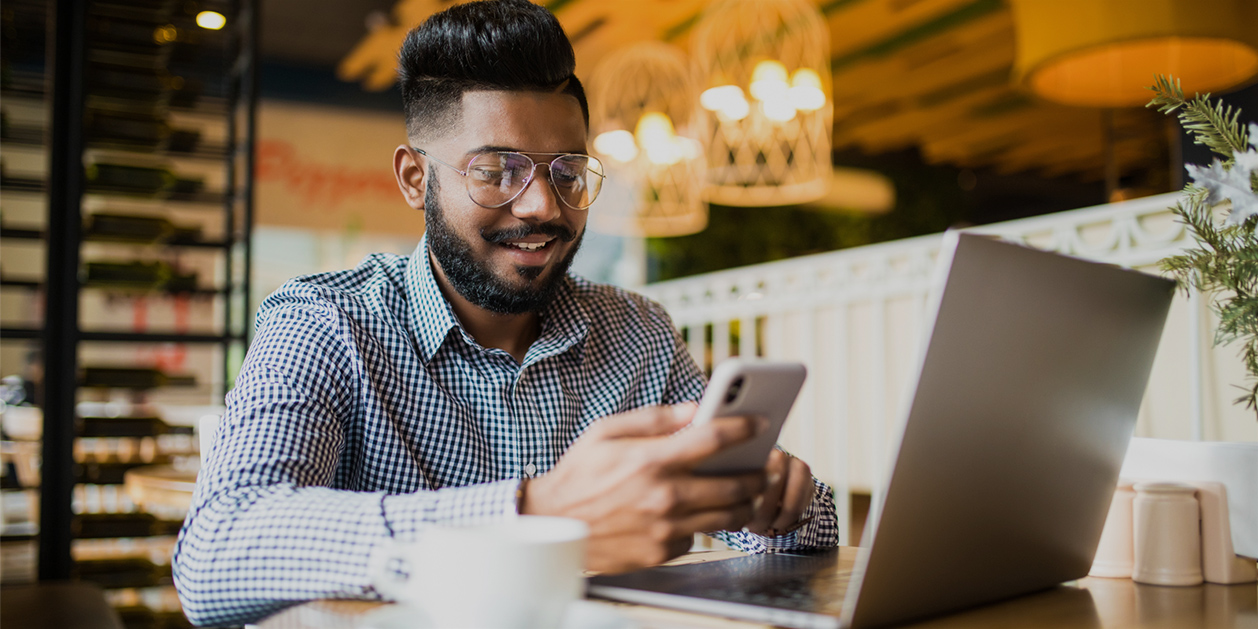 Summary:
Business leaders are realizing just how daunting it is to choose the right SSE vendor for their organization, especially since there are many different providers that offer a wide range of services. Use this guide to help you properly evaluate the right SSE provider for your organization.
Security Service Edge (SSE) is a modernized framework for enterprises designed for today's work environment—helping businesses deploy next generation security services to office locations and equally important, work-from-home and hybrid employees to enterprise services. While interest in this new security architecture is at an all-time high, CIOs and IT leaders are realizing just how daunting it is to choose the right SSE vendor for their organization, especially since there are many different providers that offer a wide range of services.
As a result, organizations are confronted with a complex (and sometimes overwhelming) buyers' journey—where does one even begin? How do you effectively evaluate SSE products to determine which one is best suited for your organization? And in general, what specific steps can you take to best position yourself to make the right choice for your company and to navigate the benefits and challenges of each vendor?"
SASE or SSE?
Before you take these questions to the list of potential SSE suitors, businesses should understand the difference between Secure Access Service Edge (SASE) and SSE — mainly to ensure they are choosing the right solution for their needs. Both SSE and SASE guarantee the delivery of security capabilities designed to reduce cost and network security complexity and increase visibility and performance into these seamlessly integrated components. It's a tall order, which emphasizes the importance of picking the right provider to partner with.
If you are looking to embrace an SSE strategy, it's likely that you are looking for:
Unified capabilities that secure all endpoints, users and applications on any enterprise's existing network configuration, meaning that you are not required to make any changes to your current network.
A service that centralizes an organization's operations and offers the flexibility to scale with the demands of a business and the contours of a network, while also reduces operational costs.
White glove support from a dedicated team of cybersecurity experts, so you are not left to manage this sophisticated solution all on your own.
A solution that can be up and running near-immediately, for fast, and certain protection amid an evolving cybersecurity threat landscape.
Once you are certain that SSE is the right solution you are looking for, then you are ready to delve into the question, "which SSE provider is right for my organization?" There are a lot of factors to answering this question and so to support you in your SSE-buying journey, here is a list of considerations you should explore while evaluating providers:
Security Capabilities
You want an SSE provider that offers comprehensive and unified security capabilities to protect against a variety of threats, including malware, cyberattacks, phishing and data theft. For example, SSE from Windstream Enterprise, powered by Cato Networks, delivers a complete collection of 8 integrated security capabilities, including: Secure Web Gateway (SWG), Firewall as a Service (FWaaS), Zero Trust Network Access (ZTNA), Cloud Access Security Broker (CASB) and more. Read here to see a full list of capabilities and an explanation of what they do.

You will notice that not all vendors will have the same extensive list of components as others, so make sure you get the full break down from each vendor. Even more importantly, ensure that you comprehend which of the capabilities are most necessary to your organization.


Scalability
SSE is built to protect businesses in today's advanced cybersecurity environment, while also help you adapt to constantly shifting business requirements. It's critical that an SSE solution provides the flexibility to scale operations up or down as needed. Because of this, it's important to consider each providers' ability to scale their services to meet your business needs—for both today and tomorrow. Make sure your selected provider can handle the volume of traffic your organization generates and can adapt to your changing security needs over time.


Integration + Performance
SSE is a multidimensional security platform, integrated into a single solution to help automate network and security operations for easier deployment and greater efficiency. As part of your research, check that each providers' services can integrate seamlessly with your existing IT infrastructure, including cloud services, networks and applications. Look for an SSE provider that delivers fast and reliable service, with minimal latency and downtime. Since your organization's network, users and resources are always at risk of troubling cyber risks and data breaches, the last thing you want is to wait around months after selecting your SSE solution—find an SSE solution that can deliver a near-immediate solution to protecting your network.


Compliance
Compliance may matter to some industries more than other, but don't ever leave it up to question/ Ensure that the provider you choose has plenty of experience and expertise in regulatory compliance, especially pertaining to the vertical you operate in. This will help to ensure critical, for example, PCI and HIPAA regulatory compliance while protecting sensitive information. Ask specific questions up front during this evaluation process.


Support + Service
Getting a deep understanding of support and managed services will be a very helpful in differentiating SSE vendors from each other. Given the sophistication of SSE, you will want a provider who can offer various support availability, SLAs, professional and managed services options. Look for a trusted partner that doesn't anticipate that you will manage this solution alone; rather, you're the SSE solution and vendor you choose should offer deep technical, business and project management expertise, combined with a true passion for helping you tackle your toughest network and security challenges. This will ultimately allow you to focus on delivering on your strategic vision, versus maintaining the solution as a full-time job.

To complement professional and managed service options, you will want to make sure that you always have access to an easy-to-maintain solution with simplified administrative functions into all of SSE's security components. Typically, this will look like a customer management portal that can provide immediate access to all the information about your solution and services to effectively manage your enterprise endpoints—all from a single pane of glass.


Cloud-native vs. premises based
When researching SSE providers, understand whether the list of security capabilities is cloud-native or on-premises. There are a huge number of benefits to a fully-cloud native SSE architecture, including unrivaled agility, synchronization and automation that eliminate the need for on-premises support or maintenance. It allows for more immediate results and support to your SSE solution and eliminates any potential downtime.

For example, SSE from Windstream Enterprise, powered by Cato Networks, offers an SSE platform that converges security capabilities into a single, cloud-native software stack, allowing full visibility and consistent policy enforcement that other vendors are still working to develop. Because it's cloud-native, it means it was never built for on-premises environments—it was built for the dispersed and very digital world we live in today.


Seamless migration to SASE
In due course, SSE will provide the best path to SASE by serving as a stepping-stone in the transition from traditional on-premises security to a more comprehensive, cloud-based security architecture. By leveraging SSE, organizations can start to move their security functions to the cloud, while maintaining their existing network infrastructure.

When you are considering an SSE provider, assess that they can support this seamless transition to SASE (at your own pace and time)—by allowing customers to layer it over almost any existing network, such as Software-Defined Wide Area Networking (SD-WAN).
Get going on your SSE journey
Gartner has predicted that by 2025, 80% of organizations buying SSE-related security services will look to purchase a consolidated SSE solution, rather than stand-alone cloud access security broker, secure web gateway and ZTNA offerings. This number is up from 15% in 2021. That means there is a growing number of organizations that will likely be asking themselves to choose the right SSE vendor for their organization over the next couple of years.
It's important to note that each organization will have its own unique path to evaluating SSE providers based on their specific business needs. It's a highly personalized journey that takes current investments and needs into account, while balancing them with ambitions and IT/security budgets for the future. Consider consulting with a trusted security advisor to guide you through the selection process.
To learn more about SSE and find out if it's the right fit for your business, talk to a security expert today.
Key Takeaway
There are a lot of factors to consider when choosing an SSE provider. Let Windstream Enterprise be part of the conversation to help guide you towards the right solution and services for your organization.