SD-WAN and UCaaS: 7 reasons why enterprises need both
Discover how enterprises can maximize the capabilities of cloud-based unified communications by incorporating SD-WAN connectivity.
8-minute read time
Today's remote and dispersed workforce continues to rely on unified communications as a service (UCaaS) to stay connected. But getting the most out of UCaaS—and the seamless collaboration it enables—can be challenging and expensive without reliable connectivity. That's why organizations are turning to software-defined wide area networking SD-WAN to keep UCaaS up and running with flexible, secure and optimized network performance. Together they elevate quality of service and enhance the overall experience for employees and customers.
This article looks at the value of combining SD-WAN and UCaaS to deliver better employee and customer experiences.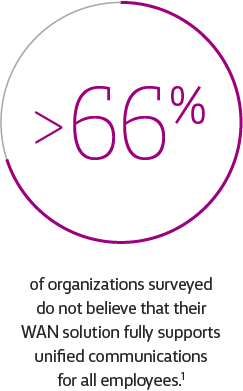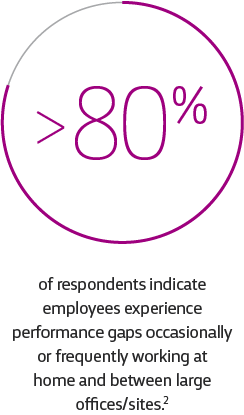 UCaaS and SD-WAN explained
To understand how these two technologies work together, it helps to understand how they work separately.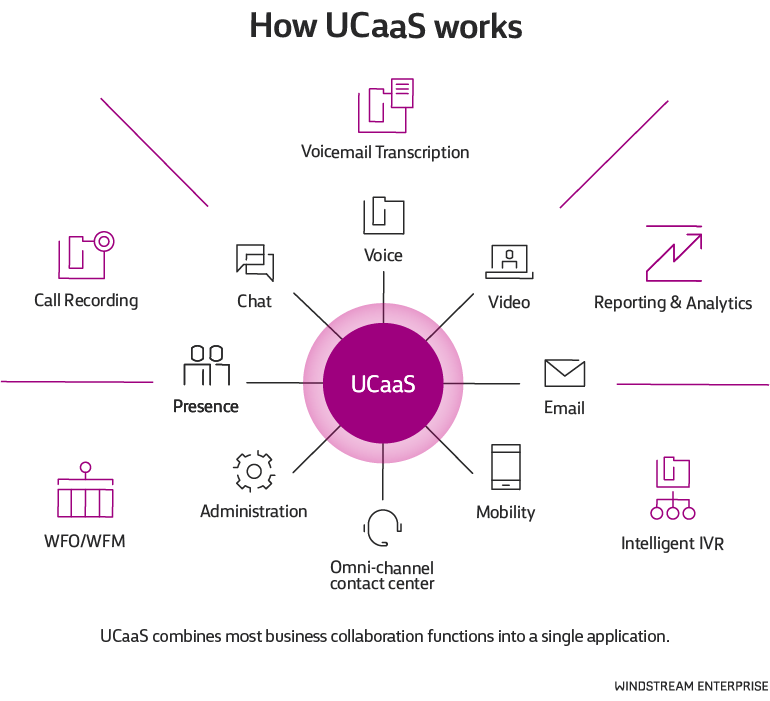 UCaaS is a unified communications (UC) model that offers a variety of business applications and services from the cloud, including enterprise messaging, team collaboration, telephony and video conferencing. It also allows enterprises to add application programming interfaces (APIs) to incorporate popular business tools into their solutions. Since UCaaS is a cloud-based service, it's easier for IT to extend corporate UC services to remote users and their devices.
The infrastructure is typically owned, operated, maintained and delivered by a service provider. The provider delivers applications from a common platform and licenses the service for a monthly subscription fee. Service providers pay for the cost of licensing upgrades, ensuring their customers always have access to the latest version.
How SD-WAN works
SD-WAN is a method of networking that routes traffic dynamically across distributed branches and remote locations using software intelligence.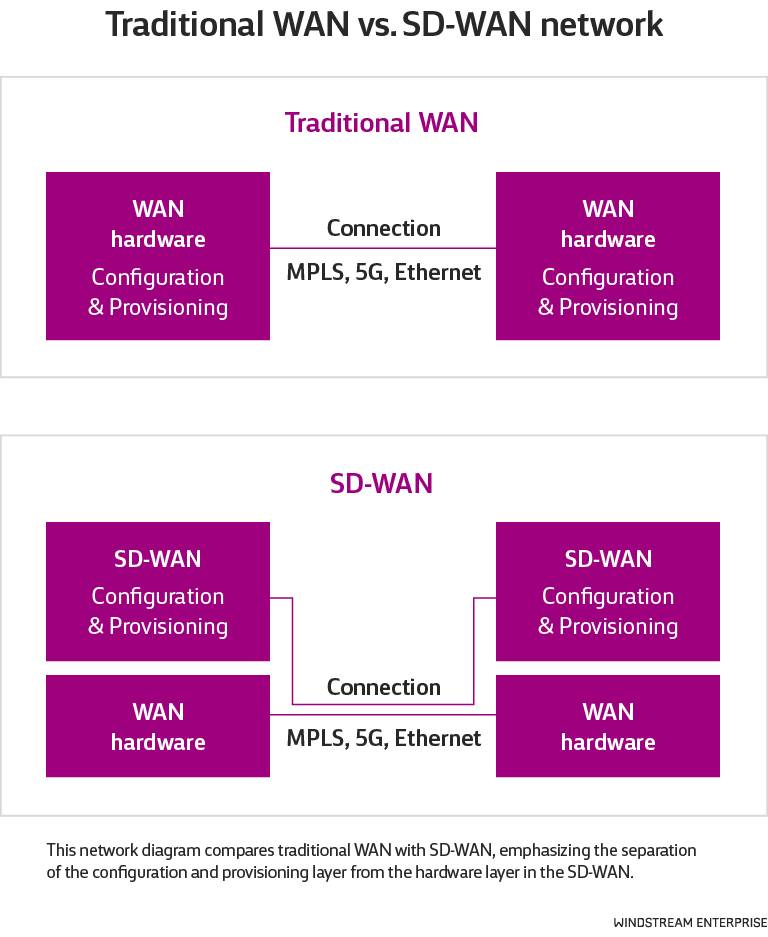 By using software-defined (SDN) technology, SD-WAN separates network logic and configuration from physical connections and hardware, allowing it to create a centrally managed virtual WAN that connects remote branches and locations regardless of the connection type, access point or carrier.
It simplifies network management by abstracting and automating tasks traditionally set manually on edge devices, which allows IT to configure, manage, monitor and secure most aspects of the WAN, including edge devices and traffic flows.
Since SD-WAN abstracts the transport layer from hardware to software, IT can prioritize network traffic and use more affordable public or private links like broadband or wireless in conjunction with multiprotocol label switching (MPLS). This is critical for maintaining the consistently high quality of service (QoS) level needed to support cloud applications—and to extend them to remote users and sites beyond the corporate network perimeter.
How UCaaS and SD-WAN work together
By running UCaaS over SD-WAN, enterprise communications can be delivered to endpoints inside and outside the network edge, across a range of connections and devices, with no apparent loss in performance or security.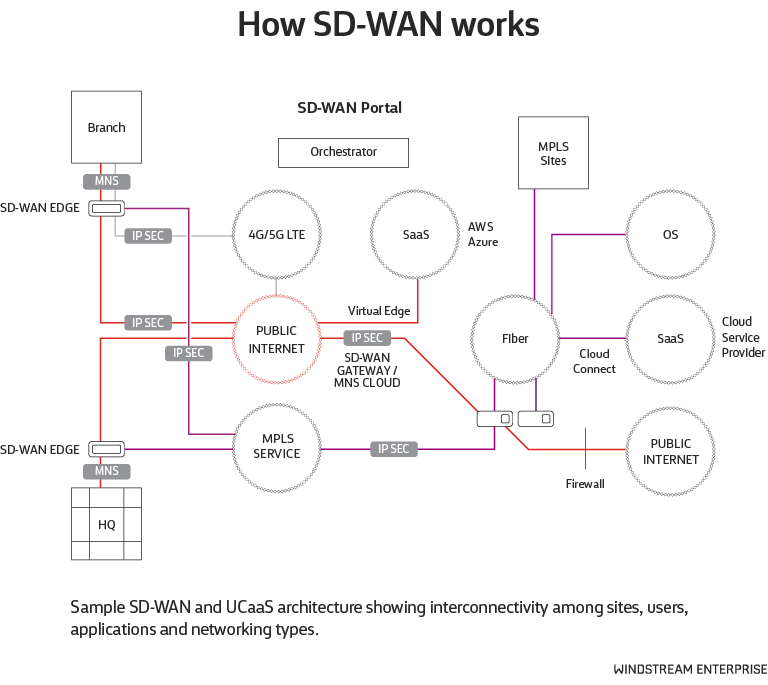 7 reasons why SD-WAN and UCaaS are better together
By supporting UCaaS with SD-WAN, enterprises can see many benefits including improved QoS, ease of deployment, and security for employees and customers. Here's how.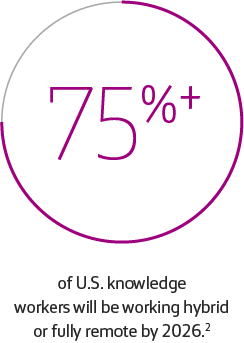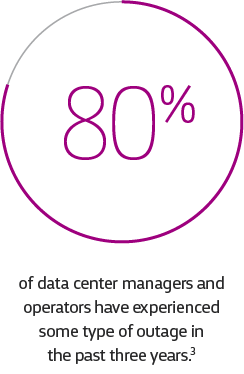 Optimized app performance
Controlling traffic at the application level is essential for UCaaS—especially for extending apps to remote workers. Meeting solutions (including voice, video and content sharing) can be disrupted by delays, jitter and packet loss, leading to lost productivity and revenue. With SD-WAN connectivity, if one data path fails, dual active uplinks ensure an uninterrupted transition to a secondary link, resulting in virtually no downtime.
Enhanced customer and employee experiences
Customers and employees alike expect consistent interactions across communications channels. Since SD-WAN's dynamic bandwidth allocation ensures that data travels the quickest routes, users get reliable access to cloud-based applications to enhance customer experiences and improve employee productivity.
More network connectivity options
Until recently, organizations were hesitant to use the Internet for business apps and functions. While broadband is cost-effective, it doesn't guarantee QoS or priority for business-critical applications. SD-WAN solves those issues by prioritizing bandwidth to the organization's apps over non-essential ones.
Lower IT costs
Because SD-WAN monitors and selects the best-performing network paths, IT can leverage more cost-effective transport methods like broadband to provide greater capacity at lower costs. What's more, as enterprises shift to an as-a-service model, SD-WAN and UCaaS allow them to combine applications, access and security into a single solution—resulting in efficiencies they couldn't achieve using traditional standalone appliances and secure remote access technologies.
Easier network management
In a traditional MPLS network, upgrades require time-consuming installations at each location. SD-WAN lets IT control the underlying architecture through one interface. Network upgrades take minutes instead of days with the centralized management portal, eliminating the need for technicians to perform installations at each location.
Rapid IT scalability
In an MPLS network, adding new locations and services can take days, even weeks, since technicians must travel to each location. With SD-WAN and UCaaS, scaling up (or down) services now takes a fraction of the time. When IT needs to support a remote workforce or open new sites quickly, the team can add more capacity where it's needed—and reduce capacity where it's not.
SD-WAN + UCaaS: Real-life examples
By combining unified communications as a service with a fully managed SD-WAN solution, businesses can drive greater collaboration, customer experience and profitability. Here are a few examples of SD-WAN and UCaaS in action.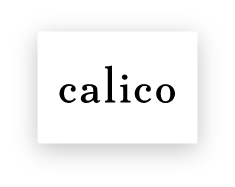 Calico
Due to insufficient bandwidth, poor application performance and antiquated private branch exchange (PBX) phone systems, this high-end retailer's business suffered constant—and costly—interruptions. To achieve 100% uptime, reliable phone and collaboration services, and significant cost savings, they turned to UCaaS over SD-WAN.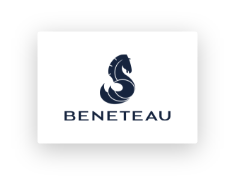 Beneteau Boats
The company's outdated MPLS network lacked redundancy, leading to complete failure and loss of connectivity between sites. The company drastically reduced downtime and end-user support requests with UCaaS over SD-WAN, while enabling the IT department to focus on core business functions.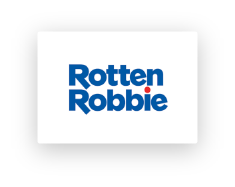 Rotten Robbie
Aside from frequent outages and no WiFi, this retail chain had a complicated PCI compliance process that made credit card payments impossible. With UCaaS over SD-WAN, the organization met PCI compliance much easier, while employees and customers enjoyed secure WiFi.
Ready for UCaaS + SD-WAN?
Today's enterprises require cloud-ready communications and network solutions that empower their teams and fuel productivity, no matter how and where users connect.
Trusted by over 45,000 enterprise clients at more than 180,000 of their critical locations, Windstream Enterprise brings a full suite of cloud-first solutions to help organizations make richer and deeper interactions between customers and employees, as well as enable new business models.
Take your company's cloud-based unified communications to a new level of performance by integrating OfficeSuite UC—a feature-rich, cloud-based UCaaS platform—with the reliability of SD-WAN and Security Service Edge (SSE), a fully managed networking and security solution. Windstream Enterprise delivers it all—backed by a dedicated team of technology experts and first-in-the-industry service guarantees.
To find out more about how Windstream Enterprise helps enterprises drive secure, resilient cloud-based communications and collaboration, check out our award-winning SD-WAN Concierge™ and OfficeSuite UC® solutions.
Citations
Brett Chase and Emily Stutzman. Shift Your Network Thinking To SD-WAN And Security. Forrester, March 2022.
Atwal, Griffen, Padhi & Banerjee: "Forecast Analysis: Knowledge Employees, Hybrid, Fully Remote and On-Site Work Styles, Worldwide." Gartner. Jan. 6, 2023.